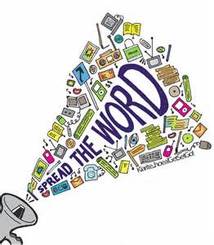 Multifaith Voices for Peace & Justice wants to help spread the word about local events promoting peace, justice, compassion, human rights and environmental sustainability. Just go to our Events page and click on "Submit an Event." Faith-based events are specifically encouraged, but other events are always welcome and will be considered. Please be sure the description of the event is clear and accurate.
And now you can check our calendar to learn about local events worth considering. We hope this will help build stronger networks as we work together for justice and peace.
read more


Since its founding in 2003, Multifaith Voices for Peace & Justice has consisted of a small circle of clergy and laypeople who comprise its steering committee and plan peace events attended by a much larger audience. Over time, members of the committee have felt the press of other obligations and reluctantly left the committee, and members of the audience have expressed interest in greater participation without serving on the steering committee. So there exists a hitherto unrecognized circle of MVPJ supporters who feel themselves to be part of MVPJ despite no formal connection.
If you are one of these supporters, MVPJ invites you to acknowledge your relationship with us by joining The MVPJ Affiliates Circle. Learn more by clicking here.