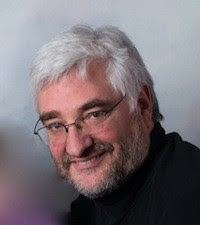 A New Moment in the Ethics of the Use of Force?
Ken Butigan
Thursday, October 13, 6:30pm
Santa Clara University, 500 El Camino Real, Santa Clara, CA
St. Clare Room in the Learning Commons (Library)

Ken Butigan is a long-time peace-maker, director of Pace e Bene, and founder of Campaign Nonviolence. Butigan, who was a member of the international planning committee for the Vatican's Conference on Nonviolence this past Spring, will report on highlights from the conference and steps emerging from the unprecedented meeting to spread active nonviolence and address injustice and conflict in our world today.
The conference called on the Catholic Church to boldly recommit itself to the centrality of the nonviolent example of the life of Jesus Christ. Attended by bishops, theologians, members of religious orders and lay people from every continent, this conference sharply criticized "just war theorgy" and urged Pope Francis to share with the world an encyclical (teaching document) on "nonviolence and just peace."