September 11 Multifaith Peace Picnic & Prayers 2019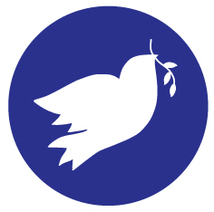 Mark this day for friendship, solidarity and peace!
Wednesday, September 11, 6-8pm
King Plaza, 250 Hamilton Ave., Palo Alto
Join us for this annual multifaith gathering. The picnic begins at 6pm followed by a program at 6:45pm. Both are hosted by American Muslim Voice in partnership with MVPJ and others. This year there will be just ONE PROGRAM with prayers and words for peace from diverse faith traditions, music, singing and children's choirs.
Everyone is welcome!
Are you available to help? Please click here to fill out our volunteer form.
If your community, congregation or organization would like to co-host, contact Diana Gibson at diana@multifaithpeace.org.