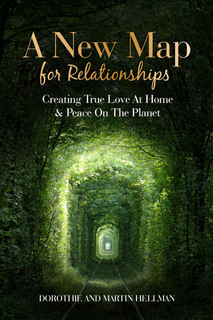 Sunday, July 23, 7pm
First United Methodist Church of Palo Alto
Kohlstedt Hall
625 Hamilton, Palo Alto
Dorothie and Martin Hellman, authors of A New Map for Relationships: Creating True Love at Home and Peace on the Planet, will tell how they tranformed an almost failed marriage into one where they reclaimed the true love that they felt when they first met fifty years ago. They will also explain why the lessons they learned are the same ones the nations of the world need to grasp to build a more peaceful, sustainable planet.
Admission: Free
Click here to download a flyer.