PEACE IN UKRAINE Sunday 3/6 Global Day of Action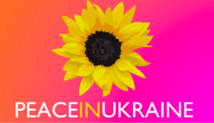 PEACE IN UKRAINE Action
Sunday, March 6, 5:30-6:30pm
Corner of El Camino & Embarcadero, Palo Alto

Join us for this peaceful Global Day of Action for Peace in Ukraine!

We will end with candlelight as it becomes dark.
Battery candles and signs for peace provided.
Stand with the people of Ukraine!

In solidarity with the 6,000 anti-war protesters who have been arrested in Russia, we call on the world's peace-loving people to join us in a massive unified response to say: No to War in Ukraine; Yes to Negotiations and Peace.
Masks suggested, with physical distancing in respect for all.
If you park in the shopping center lot, please use far back spaces, near Trader Joes. Do not display signs in parking lot. Parking may also be available in Palo Alto High School parking lot.
Stand on sidewalks, but do not block them.

At the end of the vigil, 6:30pm, those who wish will be invited to gather for a moment of prayer.

Please help spread the word.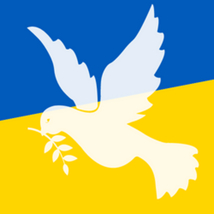 Share, like, retweet, etc. using social media:

https://www.facebook.com/multifaithpeace
https://www.instagram.com/multifaithpeace/
https://twitter.com/multifaithpeace
Can't come at 5:30? Or want to do more?
Join WILPF's Silent Vigil for Peace in Ukraine
12Noon-1pm Sunday - same place!