9/11 Multifaith Peace Picnic & Prayers
Sunday, Sept. 11, 6:15pm-8:15pm
King Plaza, 250 Hamilton
Palo Alto
We came together to get to know one another and move from fear to friendship!
WATCH PROGRAM ON YOUTUBE HERE.
PERUSE PHOTOS FROM PROBONO HERE.
Hosted by American Muslim Voice in partnership with MVPJ.
Together we honored the victims and first responders,
as we strive to transform this day into one of peace and community building.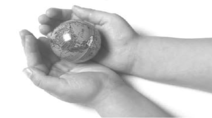 The ability to make our country safe, secure, peaceful and harmonious lies in our hands.

We are excited to partner again with YOUTH COMMUNITY SERVICE and the
9/11 NATIONAL DAY OF SERVICE!
We joined hundreds of volunteers on Sunday, Sept 11 for the National Day of Service!

Sponsored by Youth Community Service (YCS).
Read more about each service site and project and register online here.
**The Multifaith Peace Picnic and Prayers is free and open to ALL!