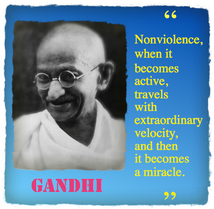 Campaign Nonviolence events are also being planned in San Francisco and San Jose (and all 50 states, too). Watch here for forthcoming information. Nonviolence IS traveling, and as Gandhi said, it WILL become a miracle. Become a part of the miracle!
First Day of Rosh Hashanah Speaker Rae Abileah (Code Pink) on Palestine/Israel Conflict: Thursday, Sept. 25, 9am-1pm Morning Service with Torah Reading, Teaching, and Shofar Blowing at Beyt Tikkun Synagogue in Berkeley. Click here for location and details.
Paths to Just Peace with Kathy Kelly and Stephen Zunes: Friday, Sept. 26, 6pm at Unitarian Universalist Center in San Francisco. Click here to download flyer with details.