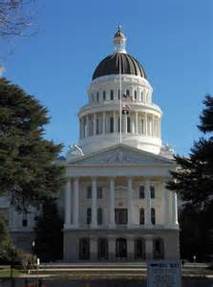 California Religious Freedom Act, SB 31 has been signed by Governor Brown! Thanks to all who helped make sure this happened!
SB 31 WILL prohibit a state or local agency from participating in a federal program to create a database based on a person's religious beliefs, national origin, or ethnicity for law enforcement or immigration purposes. SB 31 WILL also prevent state and local law enforcement agencies from collecting information on the religious beliefs, practices, or affiliations of an individual except under certain circumstances. SB 31 will bar state and local agencies from participating in ineffective and harmful programs that undermine public safety and diminish public trust in law enforcement, while also fulfilling California's duty to ensure equal treatment under the law, regardless of race, religion, or national origin. The bill is co-sponsored by the ACLU of California, Asian Americans Advancing Justice - California, and the Council on American-Islamic Relations California.
SB 54, the California Values Act, has been signed by Governor Brown! This bill will ban the use of state and local resources from carrying out the work of federal Immigration and Customs Enforcement (ICE) agents in deportation actions, essentially making California a Sanctuary state. This is a huge step in standing up for immigrants and those who could become targets of the Trump administration.
Contact information for Gov. Brown and local Senators and Assemblymembers can be found below.