Organizations and Efforts to Stand for Inclusion, Justice and Compassion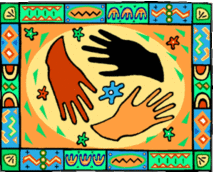 This is a time to work together! So much of what we hold dear - human rights, compassion for victims of war, nuclear disarmament, protection of the earth, welcoming of immigrants and refugees, health care for all, peace and diplomacy with other countries - is under attack. Let's support one another and build networks that are strong in diversity and united in compassion.
Here is a broad list of organizations that we consider worthy of consideration in these times. We know that not all communities endorse all the groups on this list, nor does this list represent official endorsement of MVPJ or any of our participating communities. There are surely many other wonderful and worthy organizations that do not yet appear! Most of these are either local, faith-based, and/or partners of MVPJ in various endeavors.
American Muslim Voice - From fear to friendship; Fostering friendships among all Americans
Bend the Arc: A Jewish Partnership for Peace - Progressive Jewish movement in America advocating for a more just and equal society.
Buddhist Peace Fellowship - Cultivating Compassionate Action
Charter for Compassion - Believes that human beings are born with the capacity for compassion and that it must be cultivated for human beings to survive and thrive.
Council on American Islamic Relations, San Francisco Bay Area Chapter - Enhance understanding of Islam, protect civil liberties, promote justice and mutual understanding
Friends Committee on National Legislation - Lobbies Congress and the administration to advance peace, justice, opportunity and environmental stewardship. Excellent resource for advocacy alerts and guidance. (Founded by the Society of Friends (Quakers).)
Jewish Community Relations Council, Silicon Valley - Gathering together, pursuing justice and mutual respect.
Interfaith Movement for Human Integrity - Every person is sacred across all borders. Focus on immigration justice and excellent resource for considering giving sanctuary.
Islamic Network Group - Educating for cultural literacy and mutual respect.
National Religious Coalition Against Torture - Committed to ending U.S.-sponsored torture
Parliament of World's Religions - Cultivate harmony among world's religious and spiritual communities and foster engagement with world to acheive a just, peaceful and sustainable world.
Peninsula Interfaith Climate Action (PICA) - Regional working group of California Interfaith Power & Light
Peninsula Peace & Justice Center - Local grassroots voice for peace, justice and human rights
San Francisco Organizaing Project/Peninsula Interfaith Action - Coalition of congregations and schools working on racial and economic justice concerns
Shoulder-to-Shoulder Campaign - Standing with American Muslims; Upholding American Values
SIREN - Services, Immigration Rights and Education Network providing policy analysis, advocacy and education in Santa Clara County