Peace & Planet Mobilization for a Nuclear-free Peaceful Just and Sustainable World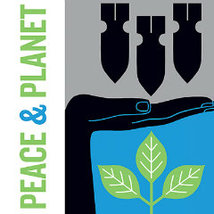 On January 22, 2015 The Bulletin of Atomic Scientists moved the hands of its Doomsday Clock two minutes closer to midnight.* It's 3 minutes to midnight!
Sign the petition today to eliminate nuclear weapons!
The Nuclear Non-proliferation Treaty Review Conference, with representatives from the 189 member nations, will meet at the United Nations in New York City from April 27-May 22. It is a crucial opportunity to press the nuclear powers to fulfill their commitment to engage in good faith negotiations for a complete elimination of their nuclear arsenals.
How can you help? First, sign the petition from Peace & Planet calling on the parties to the Nuclear Non-proliferation Treaty to immediately, without delay, develop a time table to ban and eliminate all nuclear weapons. Click here to sign! The goal is to have 20,000 signatures by April 17. Get started now by adding your name!
Second, ask your congregation or organization to endorse Peace & Planet's April 24-26 Mobilization for a Nuclear-Free Peaceful Just and Sustainable World. Click here to learn about organizational endorsement.
If you can't go to New York, consider participating in the April 26-27 Global Wave - waving good-bye to nuclear weapons - scheduled for around the world. Visit facebook.com/globalwave2015 to get involved.
Click here to learn more about the United Nation's Treaty on the Non-proliferation of Nuclear Weapons.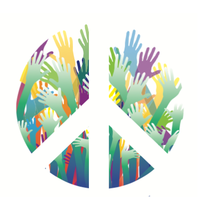 "Nuclear deterrence and the threat of mutually assured destruction cannot be the basis for an ethics of fraternity and peaceful coexistence."
-- Pope Francis 2014
*The Bulletin of Atomic Scientists states, "Unchecked climate change, global nuclear weapons modernizations, and outsized nuclear weapons arsenals pose extraordinary and undeniable threats to the continued existence of humanity, and world leaders have failed to act with the speed or on the scale required to protect citizens from potential catastrophe. These failures of political leadership endanger every person on Earth." To read more, click here.