Sept 11 Multifaith Peace Picnic & Prayer Service

American Muslim Voice Foundation and Multifaith Voices for Peace & Justice
invite you to join our
Annual Multifaith Peace Picnic and Prayer Service
Monday, September 11, 6-8:15pm
King Plaza, 250 Hamilton Ave., Palo Alto
Let us unite to honor the victims of 9/11, their families, and first responders as we strive to transform this tragic day into one of peace and community building.

CLICK HERE to register on Eventbrite to join this IN PERSON OUTDOOR event!


As is our annual tradition, American Muslim Voice hosts this multifaith gathering as our MVPJ Peaceful Presence.

6-6:40 - Dinner and Sowing the Seeds of Friendship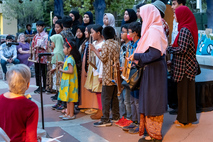 6:45-8:15 - Multifaith Prayers for Peace and Program
Click here to RSVP on the Eventbrite! This helps in planning - a lot!!!
This event is free and open to all. Please circulate this link: https://tinyurl.com/2p838h55 to your congregations and other contacts.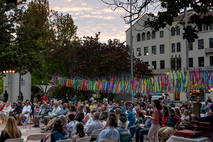 Sponsors include American Muslim Voice, Multifaith Voices for Peace & Justice, CA State Senator Dave Cortese, and many other congregations, organizations and individuals. If you or your community would like to become a cosponsor, contact American Muslim Voice founder, Samina Sundas, at saminasundas@gmail.com.
Together we can build an inclusive, harmonious and peaceful world.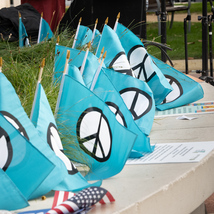 Many thanks to ProBono Photography for this pictures from last year's event!