Statewide Call to Action!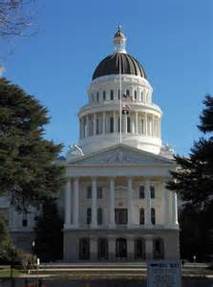 California Religious Freedom Act, SB 31, prohibits a state or local agency or public employee acting under color of the law from providing to the federal government personal information regarding a person's religious beliefs, practices or affiliation. This bill will ensure that California does not participate in any way in a registry targeting Muslims or any other religious group. SB 31 has passed the Senate and is scheduled to be heard in the Assembly Judiciary Committee on June 13th. Click here to download a SB 31 Fact Sheet. The bill is co-sponsored by the ACLU of California, Asian Americans Advancing Justice - California, and the Council on American-Islamic Relations California. Please contact your local Assemblymember and urge him/her to support SB 31.
The California Senate recently passed SB 54, the California Values Act, that will ban the use of state and local resources from carrying out the work of federal Immigration and Customs Enforcement (ICE) agents in deportation actions, essentially making California a Sanctuary state. This is a huge step in standing up for immigrants and those who could become targets of the Trump administration. Click here to download a SB 54 Fact Sheet. SB 54 next must go through the California Assembly committees (which may entail amendments or changes), pass a majority State Assembly vote, and then be signed into law by Governor Brown.
What is most important to do now is to contact your State Assemblymember to express your support of SB 31 and SB 54 and urge them to work for its passage.
Contact information for local Senators and Assemblymembers can be found below.

Assemblymember Marc Berman (Click here for his website)
State Assembly District 24 (Click here for map)
Local District Office: 650-691-2121
Capitol Office: 916-319-2024
If you do not know who your Assemblymember is, you can find out using this map.
Senator Jerry Hill (Click here for his web page)
State District 13 includes most of midpeninsula (Click here for map)
Local District Office: 650-212-3313
Sacramento Office: 916-651-4013
Senator Jim Beall (Click here for his web page)
State District 15 includes much of the south bay area (Click here for map)
Local District Office: 408-558-1295
Sacramento Office: 916-651-4015
If you live outside Santa Clara or San Mateo county, click here to find your California State Senator.