International Day of Peace Vigil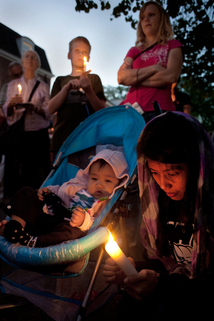 Candlelight Vigil for International Day of Peace
Launching Campaign Nonviolence Week of Action
Saturday, Sept. 20, 6:30-7:30pm
Lytton Plaza, University Ave. & Emerson St. in downtown Palo Alto
Join this public witness to demonstrate that a world of peace, justice and environmental healing is possible.
Candlelight, music, readings and prayers from diverse traditions.
Everyone is welcome - all ages and walks of life.
This candlelight vigil launches the Campaign Nonviolence Week of Action, Sept. 21-28, in the mid-peninsula and across the nation.
Click here to learn more about the national Campaign Nonviolence movement. Click here to sign the Campaign Nonviolence Pledge. For more information about local events, click here.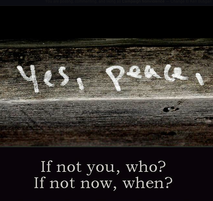 Click here to download a flyer.
Thanks to Ohio University Compass and photographer Ben Siegel for the first photo, taken from their 2012 Sept. 11 Interfaith Peace Walk.