Sept. 11 Multifaith Peace Picnic and Prayers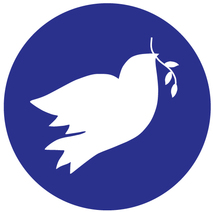 Mark this day for peace, justice and inclusion!
Tuesday, September 11, 7-8:30m
King Plaza, 250 Hamilton Ave., Palo Alto
Multifaith Peace Picnic - 7pm.

Sponsored by American Muslim Voice, MVPJ and many other Peace Partners
Food, friendship, and a short program including children singing and messages of hope and inclusion
Multifaith Peace Prayers - 8pm
A brief service of prayers, music and rituals from diverse faith traditions, marking the end of the Jewish Holy Days of Rosh Hashanah at 8:11pm, and concluding by 8:30pm with a candlelight vigil.
Everyone welcome.