March for Nuclear Abolition and Global Survival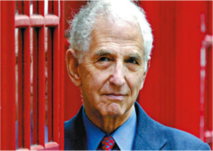 Rally, March & Nonviolent Direct Action
Wed., August 9, 8am
Livermore Nuclear Weapons Lab
Corner of Vasco & Patterson Pass Road, Livermore
Commemorate the atomic bombing of Hiroshima and Nagasaki at the place where new US nuclear weapons are created today. Change the future!
Program features:
Daniel Ellsberg (pictured above) - renown whistleblower, former Pentagon War Planner, disarmament advocate
Emma's Revolution (pictured below) - acclaimed singer/songwriter duo of Pat Humphries and Sandy O
Christine Hong - North Korea expert, UC Santa Cruz
Marylia Kelley - nuclear weapons watchdog, Executive Director at Tri-Valley CAREs
Barbara Rose Johnston - advisor to the Marshall Islands radiation claims tribunal, senior research fellow, Santa Cruz
Jan Kirsch, M.D., M.P.H. - medical oncologist, global warming specialist at SF Bay Area Physicians for Social Responsibility
Hibakusha speaker invited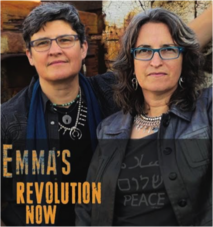 8am Program
9:15am March - Bring large photos of people, animals or nature for which you care deeply; drummers, singers, guitarists, traditional Japanese bon dance & symbolic die-in at the Lab's West Gate followed by an optional opportunity for those who wish to peaceably risk arrest in the gates. Civil disobedience and risking arrest is not expected or required of anyone.
MVPJ is a cosponsor in memory of our dear friend and colleague the Rev. John Beverley Butcher, who faithfully participated in this nonviolent action for many years.
Click here to download a flyer with full information.
There will be free parking set up at the rally site.