Senate's report on CIA use of torture needs to be released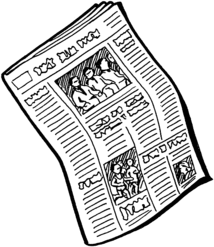 The following op-ed from the San Jose Mercury News, 4/18/13, was written by two MVPJ steering committee members.
Torture is immoral, illegal and ineffective. These are simple truths that have been repeated countless times by members of the U.S. military, the CIA, the FBI, political leaders, human rights organizations and religious leaders. Sadly, the facts are constantly distorted by misleading political statements, pulp-fiction novels, thriller films such as the recent "Zero Dark Thirty," and popular TV dramas such as "Homeland," making it difficult for the American public to differentiate facts from fiction about the history of torture in America.
We have a unique perspective on the issue of torture, having spent time with three types of victims -- those who committed torture, those who were tortured, and those who saw it and spoke out against it. ...
To read the whole article, click here.