Statewide Call to Action!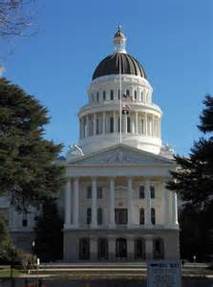 Soon the California Legislature will vote on two critical measures to support families and individuals in our communities - SB54 and SB31. We need to urge them to stand strong!
Call your state Senator today and urge them to actively support these bills:
California Values Act, SB54 will ban the use of state and local resources from carrying out the work of federal Immigration and Customs Enforcement (ICE) agents in deportation actions, essentially making California a Sanctuary state. This is a huge step in standing up for immigrants and those who could become targets of the Trump administration. Click here to download a SB 54 Fact Sheet.
California Religious Freedom Act, SB 31, prohibits a state or local agency or public employee acting under color of the law from providing to the federal government personal information regarding a person's religious beliefs, practices or affiliation. This bill will ensure that California does not participate in any way in a registry targeting Muslims or any other religious group. Click here to read more about SB 31.
CALL YOUR SENATOR and urge them to support both of these bills that will protect vulnerable and targeted members of our communities. Contact information for local Senators Jerry Hill and Jim Beall can be found below. If you live outside Santa Clara or San Mateo county, click here to find your California State Senator.
Contact Information:
Senator Jerry Hill (Click here for his web page)
State District 13 includes most of midpeninsula (Click here for map)
Local District Office: 650-212-3313
Sacramento Office: 916-651-4013
Senator Jim Beall (Click here for his web page)
State District 15 includes much of the south bay area (Click here for map)
Local District Office: 408-558-1295
Sacramento Office: 916-651-4015