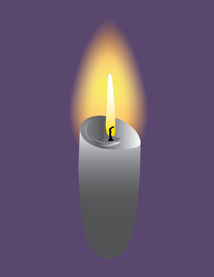 Mark this Day for Peace, Justice and Inclusion
Monday, September 11, 7-8pm
King Plaza (at Hamilton & Ramona) in Palo Alto
Let us join to affirm our common humanity and shared commitment to a world of peace, justice and inclusion. Prayers, reflections, music and rituals from diverse religious traditions will call us to unity and compassion as we make a public witness for peace. Those of all faiths and of no formal faith are more than welcome.
At 5:30-7pm there will be a Multifaith Peace Picnic, also on King Plaza, sponsored by American Muslim Voice along with many other organizations including MVPJ. Come for that and have more opportunity to cultivate community and friendship. Our Peaceful Presence Gathering will immediately follow the picnic.
Download flyers by clicking on the ones you want:
Full color PDF
Fill color JPG
background PDF (for easier printing)
Hosted by Multifaith Voices for Peace & Justice. Co-hosts include All Saints Episcopal Church, Palo Alto; American Muslim Voice; Anjuman-e-Jamali; Baha'i Community of Palo Alto; Bend the Arc: A Jewish Partnership for Justice; Buddhist Peace Fellowship, West Bay Chapter; Congregation Beth Am; Congregation Etz Chayim; Council on American-Islamic Relations (CAIR-SFBA); First Baptist Church of Palo Alto; First Congregational Church of Palo Alto; First United Methodist Church of Palo Alto; Heartbeat: A Journey toward Earth's Wellness; Human Concerns Committee, St. Thomas Aquinas Parish (Catholic); Keddem Congregation; Oshman Family Jewish Community Center, Palo Alto; Peninsula Solidarity Network; Region 7, Sathya Sai Int'l Organization USA; Silicon Valley Interreligious Council (SiVIC); Spark Church, Palo Alto; St. Mark's Episcopal Church, Palo Alto; Trinity Church in Menlo Park (Episcopal); Unitarian Universalist Church of Palo Alto; Unitarian Universalist Fellowship of Los Gatos; University AME Zion Church of Palo Alto.