Are you tired of listening to ranting and raving about Iraq? Does rhetoric like "cut and run" and "appeasing the terrorists" sound like nails scratching on a chalkboard? Do you pray for options other than simply "staying the course?" If so, join us on Thursday, September 21st at the Unitarian Universalist Church (Main Hall), 505 E. Charleston Road in Palo Alto, to hear some sanity from former CIA analyst Ray McGovern and Stanford Professor Emeritus of Political Science David Abernethy in dialogue with Bay Area faith leaders about what next for Iraq and the future of America's foreign policy. GOT QUESTIONS: We're putting together a list of questions for David and Ray. You can help! Email your questions to craig@multifaithpeace.org
Contributing their insights on Middle East policy-making, former CIA analyst and founder of Veteran Intelligence Professionals for Sanity Ray McGovern will join in a discussion with Professor David Abernethy of Stanford University about next steps for Iraq and the future of the "Bush Doctrine."
We'll include YOUR questions in our dialogue. Send them to craig@multifaithpeace.org before September 18th so that we can put all the questions in logical order. We'll also take question cards from the audience during the event.

RAY McGOVERN was a captain in the U.S. Army from 1962 to 1964 and a CIA analyst for 27 years. His responsibilities at the CIA included chairing the National Intelligence Estimates and preparing the President's Daily Brief (PDB) under presidents Nixon, Ford, and Reagan. From 1981 to 1985 he conducted daily briefings for Ronald Reagan's vice president, George H.W. Bush. He has co-authored most of the twelve memoranda from Veteran Intelligence Professionals for Sanity (VIPS), written a number of articles and op-eds published nationally and in Europe, appeared on CNN, the NewsHour with Jim Lehrer and the Washington Journal, and in Robert Greenwald's video "Uncovered: The War on Iraq." He now works for Tell the Word, the publishing arm of the ecumenical Church of the Savior in Washington, D.C.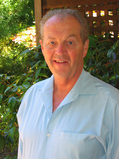 Professor Emeritus David Abernethy joined Stanford's Department of Political Science in 1965. In the 1980's he focused on such subjects as "Colonialism and Nationalism in the Third World," "Theories of European Imperialism," and, with several colleagues on a grant from the National Endowment for the Humanities, "The World Outside the West." In 2000 Yale University Press published THE DYNAMICS OF GLOBAL DOMINANCE: EUROPEAN OVERSEAS EMPIRES, 1415-1980. The book surveys broad trends in European imperial history, attempts to explain why western Europeans dominated much of the world for several centuries, and shows how contemporary international relations have been shaped by the colonial era. He is currently currently examining the role of non-governmental organizations (NGOs) in the political and economic development of poor countries. David is a member of the First Presbyterian Church of Palo Alto, where he has served in a variety of leadership roles over the years.
This event is open to the public. Donations of $5-$15 are reqeusted, but no one will be turned away for lack of funds. Reception following.
[http://www.multifaithpeace.org/docs/mcgovabernethy.pdf;Click here to download an event flyer]
Sponsored by Multifaith Voices for Peace and Justice, American Muslim Voice, Pax Christi at Stanford, the Peace Umbrella of the Unitarian Unviersalist Church of Palo Alto, South Bay Jewish Voice for Peace, West Bay Chapter of Buddhist Peace Fellowship, and the Peninsula Peace & Justice Center.
GOT QUESTIONS: We're putting together a list of questions for David and Ray. You can help! Email your questions to craig@multifaithpeace.org