Sept. 11 Multifaith Peace Walk & Picnic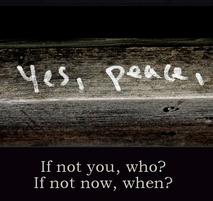 Join our Multifaith Peace Walk and Picnic on Sunday, Sept. 11 at 1:30pm. Together with sisters and brothers of many backgrounds and spiritual traditions we will say "no" to fear and "yes" to friendship by walking together to show the way to peace. After about a 2.5 mile walk with stops and refreshments, we will conclude at Mitchell Park with a Peace Picnic.
Click here for more information.
Salaam ~ Shalom ~ Peace ~ Shanti ~ Salaam ~ Shalom