Election Opportunities for Prayer & Nonviolent, Faithful Actions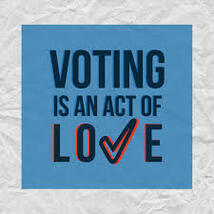 An unprecedented election in unprecedented times calls for prayer, peace and action. Here are some opportunities (some virtual and some on the streets) that MVPJ recommends.
The Days After Election Day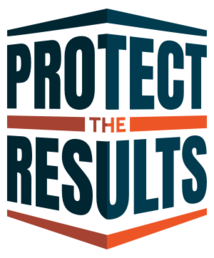 Friends (Quaker) Talk with an Election Expert: After the Elections, Now What?
Thursday, Nov. 5, 1pm PST
Join Diane Randall, director of Friends Committee on National Legislation online for a post-election day interview with Myrna Perez, director of voting rights and elections democracy at the Brennan Center for Justice at New York University Law School. Click here to register.
Protect the Results is a national movement organizing local actions after the election.
Click here to find updated information about events locally and all over the country.
Feed your Spirit with Ella's Song (We who believe in freedom cannot rest), by Bernice Johnson Reagan performed by San Jose State University Choirs. Click here for youtube performance.
Campaign Nonviolence (with whom MVPJ works closely) has a rich list of Election Action Suggestions.
FAITH LEADERS are urged to sign this letter calling on the Supreme Court to ensure every vote is counted. Join Auburn Seminary, Bend the Arc, Faith in Public Life, Faith in Action and Sojourners. Note a faith leader? Then please reach out personally and urge the leader of your faith community to sign.