Thoughts & Prayers - or Isaiah? A Response to the High School Shooting in Florida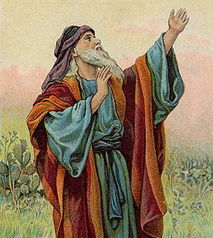 In response to the horrific shooting at a high school in Floriday, MVPJ member Craig Wiesner wrote an article for Tikkun Daily Blog. Start it here then go to the Tikkun website to read the whole piece.
"Thoughts and Prayers? What the Prophet Isaiah Said"
by Craig Wiesner
17 more dead. "Our thoughts and prayers are with you." Sackcloth, ashes, bowing your head… Actually, on the night 17 people were killed in Florida, I thought to myself that maybe my husband and I should fast. We didn't. We did sit and watch the news as details of the mass shooting at a high school in Florida were slowly revealed. We closed our eyes in prayer, feeling helpless, angry, sad.
17 dead, the shooter in custody, parents, siblings, grandparents, friends, neighbors, grieving. A chorus rings out "Our thoughts and prayers are with you." Two words come to mind when I hear or read that phrase coming from people in power who could do so much more than think and pray. Then, yesterday, the pastor of our church asked me if I would lead the Time for the Child in us all at church this Sunday. "What's the scripture?" I asked. Curious? Read on!
Isaiah 58:1-5 English Standard Version (ESV)
True and False Fasting
"Cry aloud; do not hold back;
lift up your voice like a trumpet;
declare to my people their transgression,
to the house of Jacob their sins.
Yet they seek me daily
and delight to know my ways,
as if they were a nation that did righteousness
and did not forsake the judgment of their God;
they ask of me righteous judgments;
they delight to draw near to God.
'Why have we fasted, and you see it not?
Why have we humbled ourselves, and you take no knowledge of it?'
Behold, in the day of your fast you seek your own pleasure,
and oppress all your workers.
Behold, you fast only to quarrel and to fight
and to hit with a wicked fist.
Fasting like yours this day
will not make your voice to be heard on high.
Is such the fast that I choose,
a day for a person to humble himself?
Is it to bow down his head like a reed,
and to spread sackcloth and ashes under him?
Will you call this a fast,
and a day acceptable to the Lord?
Click here to read the full article.