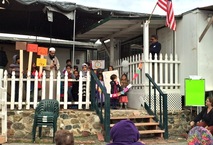 Several hundred people gathered in prayer and solidarity with the Evergreen Islamic Center (EIC) on Sunday, December 11. The event was filled with love and joy. Featured speakers included leaders from diverse faith traditions as well as elected representatives from the city of San Jose and State Assembly and Senate. People of all faiths and walks of life felt called to offer their support.
The community came together at the invitation of the EIC after the mosque received some hate mail. Clearly we say "no" to hate and "yes" to all that holds us together as sisters and brothers in the human family. We stood shoulder-to-shoulder in solidarity with one another in a powerful expression of love and commitment.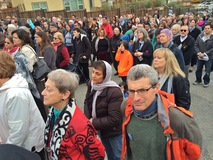 The Evergreen Islamic Center expressed their gratitude: "Your thoughtfulness and support mean the world to us. Thank you so much for taking the time to show your solidarity and participate in the Prayer." To learn more about the EIC, click here.
Thanks to Farukh Basrai for the photos!