Interfaith Prayer Conference Call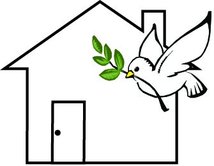 Interfaith Prayer Conference Call
A Prayer to Heal the Nation
Today, November 9, 4-4:40pm (PST)
Sponsored by the Fellowship of Reconciliation, people of faith across the nation are invited to join this post-election conference call featuring 40 diverse faith leaders who will each offer a prayer for the healing of our country.
You can register for the free call through Eventbrite by clicking here, or going to this link: https://www.eventbrite.com/e/a-prayer-to-heal-the-nation-tickets-29200181529
Written yesterday, the invitation says:
Whatever the outcome is on Election Day, we find ourselves at a moment of crisis that must be met with prayer.
The divisiveness and bigotry let loose in this election is unprecedented. Fear has gripped our nation at an unbelievably high level.