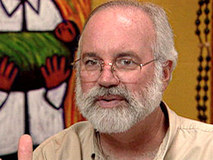 Carry the Vision Conference
Sunday, Oct. 19, 10am-4pm
Addison-Penzak Jewish Community Center
14855 Oka Road
Los Gatos, CA
Keynote Speaker: Fr. Greg Boyle, founder of Homeboy Industries and author of Tattoos on the Heart: The Power of Boundless Compassion.
The conference includes inspiration from community leaders, interactive workshops and panels, community dialogue, youth leadership summit (high school age), and a lunch provided by Jain Center of Northern California and San Jose Sikh Gurdwara.
Click here to download a flyer with more information. To purchase Boyle's book (it is great!) from [http://www.reachandteach.com/content/index.php; Reach and Teach], one of our local, independent bookstores, [http://www.reachandteach.com/store/index.php?l=product_detail&p=1637; click here].
Tickets: $15 for students; $30 for adults
Visit the [http://www.carrythevision.org/; Carry the Vision website] for schedule and details.
Multifaith Voices for Peace & Justice is happy to a participating organization for the conference. Visit our table during the lunch break!