Moving Forward with Campaign Nonviolence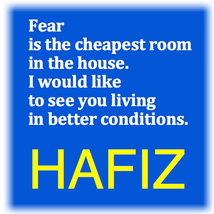 After a week full of study, action and prayer, here are some "next steps" already in place to keep the momentum going to transform our world!
The Violence of Incarceration: Our Prison System and the New Jim Crow - October 3-5 at the Ben Lomond Quaker Center. Click here to download a flyer with all of the details.
Carry the Vision Conference: Awakening the Heart of Compassion - Sunday, October 19, 10am-4pm in Los Gatos. The keynote speaker will be Fr. Greg Boyle, founder of Homeboy Industries and author of Tattoos on the Heart: The Power of Boundless Compassion. Click here to download a flyer with more information. To purchase Boyle's book from Reach and Teach, one of our local, independent bookstores, click here. You can also visit the Carry the Vision website.
If you know of other local opportunities that will help our community and world move forward toward ending violence, poverty and environmental destruction, let us know and we'll share the information!