1) Saturday, March 13, 2010, Netive Haasara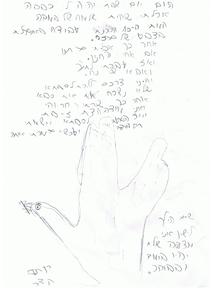 It is going to be fun today. I ate some snacks and Prepared some work in English. My Dad had a rest and we got ready to go to grandma's, let's not forget Grandpa. We sand some songs and I was a little off key. That was when Grandma asked me to write about my day and so I did.
Before I go to sleep I wish that their will be no "Booms" during the night or in the morning.